Our bus ministry is more than just transportation. It is an animated, song-filled ride to our Sunday morning services, led by a loving and experienced ministry team. These team members visit the homes of the riders on Saturday, and return on Sunday morning to offer a free ride to church. Your child is always safely escorted to and from the bus, and returned directly to your home.
To find out if we operate in your neighborhood,
please check the map below or send a message using the
Contact Us
page. We would love to schedule a pick-up for you.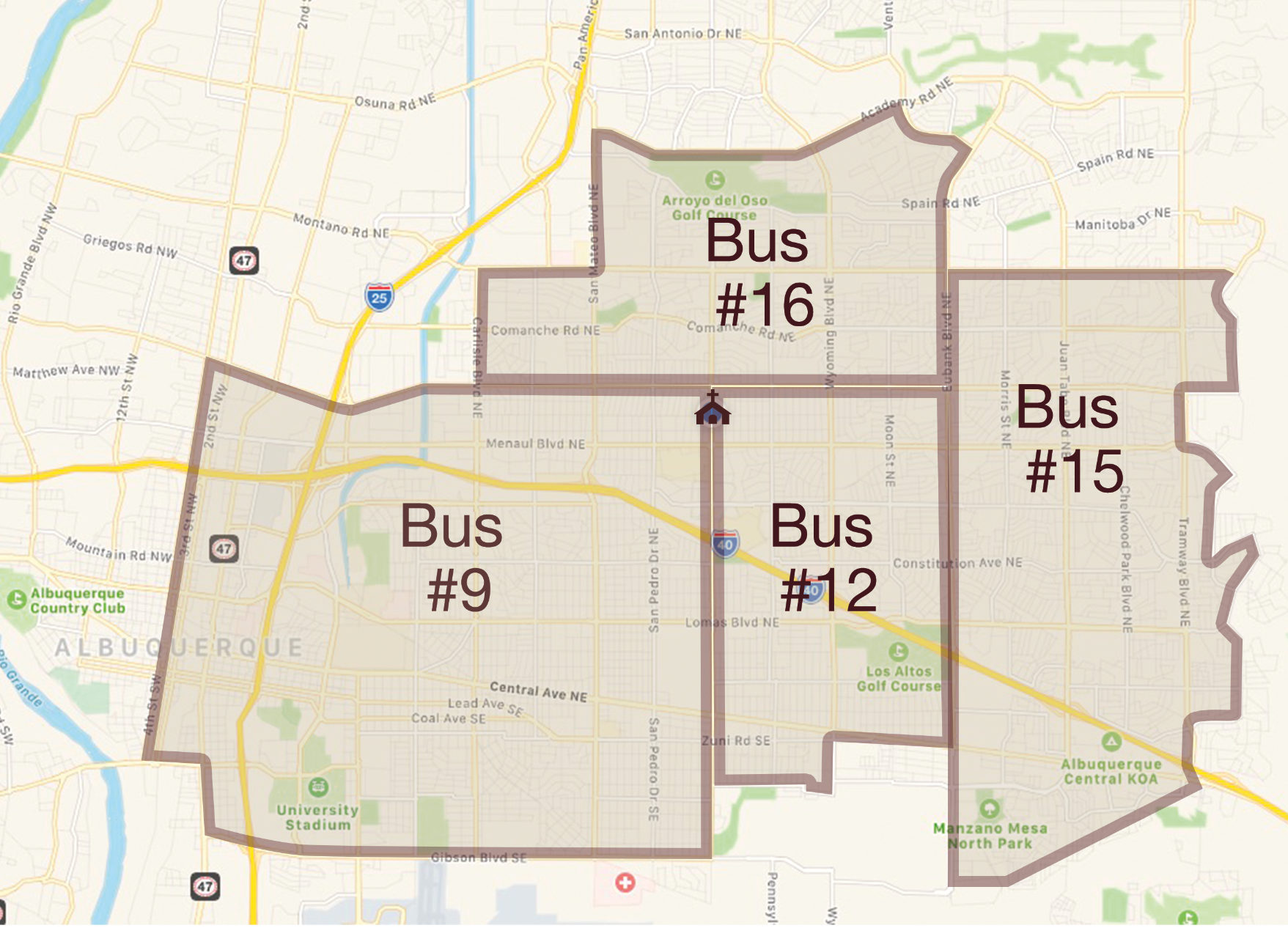 We welcome all riders ages four and up; younger riders may attend if accompanied by an adult.